About Continental Country Club
Country Club is located on Flagstaff's East Side. 
A challenging course filled with par 3s and par 5s, Continental offers beautiful mountain views and a friendly, neighborhood environment. The Course is open to homeowners and timeshare owners residing within subdivisions of Continental Country Club's Homeowners Association.
Club Members enjoy the rolling golf course, tennis courts and gym facilities, a clubhouse with the infamous Flagstaff Restaurant "The Oakmont", and family activities.

CLICK FOR CONTINENTAL COUNTRY CLUB, PAST SALES, SCHOOLS, NEIGHBORHOOD INFO & MORE
IT'S FABULOUS!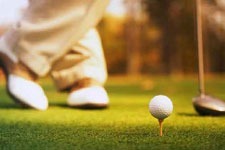 The following links show properties available in the Continental Country Club Area
Please note that not all of these homes are on the golf course or have golf course views.
---
Save
Some Real Estate listings in Continental Country Club