Continental Country Club
Country Club is located on Flagstaff's East Side. 
Continental Country Club describes the area in the South East of Flagstaff surrounding two golf courses – Continental Country Club and Aspen Valley Golf Course.  Enjoy lush green views of the courses, the beauty of mature Ponderosas, rolling hills and in some areas, even views of our small lakes.  There is a wide variety of homes in Country Club from small condos to luxury properties with acreage.  Homes have been built since the 1960s with a range of architectural styles.  With approximately 28 individual HOAs within Country Club, rules on short term rentals vary.
The Continental Country Club course is filled with par 3s and par 5s, offers beautiful mountain views and a friendly, neighborhood environment. The Course is open to homeowners and timeshare owners residing within subdivisions of Continental Country Club's Homeowners Association.  Non residents can purchase a membership and have full access to all of Country Club's amenities, which include the course, tennis and pickleball courts, gym facilities, and the facilities at Bear Paw.
Continental Country Club is a highly desired area for full time residents and second home owners.

IGHBORHOOD INFO & MORE
IT'S FABULOUS!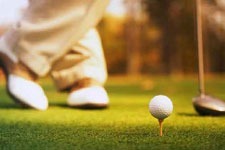 ---
Save
Homes for Sale in Country Club Estates