Eileen & The Taggart Team
Sell your home quickly, for more.
Sit Back. We do all the work.
A 15 year history of selling for top price.
We take care of every detail.
Ask about our 72 Hour Sell Program!
A Successful, Stress Free Sale
We know what makes your Flagstaff home sell for top price.
We've been doing this for 15 years.
Selling your home is a big decision, so it's important to work with agents you can trust to get the job done perfectly.
When you make the decision to work with Eileen and The Taggart Team, you're not just getting an experienced Flagstaff agent with 15 years of results. 
You're getting transparency and instant communication throughout the entire process, so you can relax knowing every detail is taken care of. 
We custom tailor marketing strategies to target your Flagstaff buyers - both online and in person.  Plus, our listings shine with the best photography and content.
And we know how to negotiate your best price and find your buyer - in every type of up and down market.  In today's multiple offer environment, our experience means a successful, smooth sale.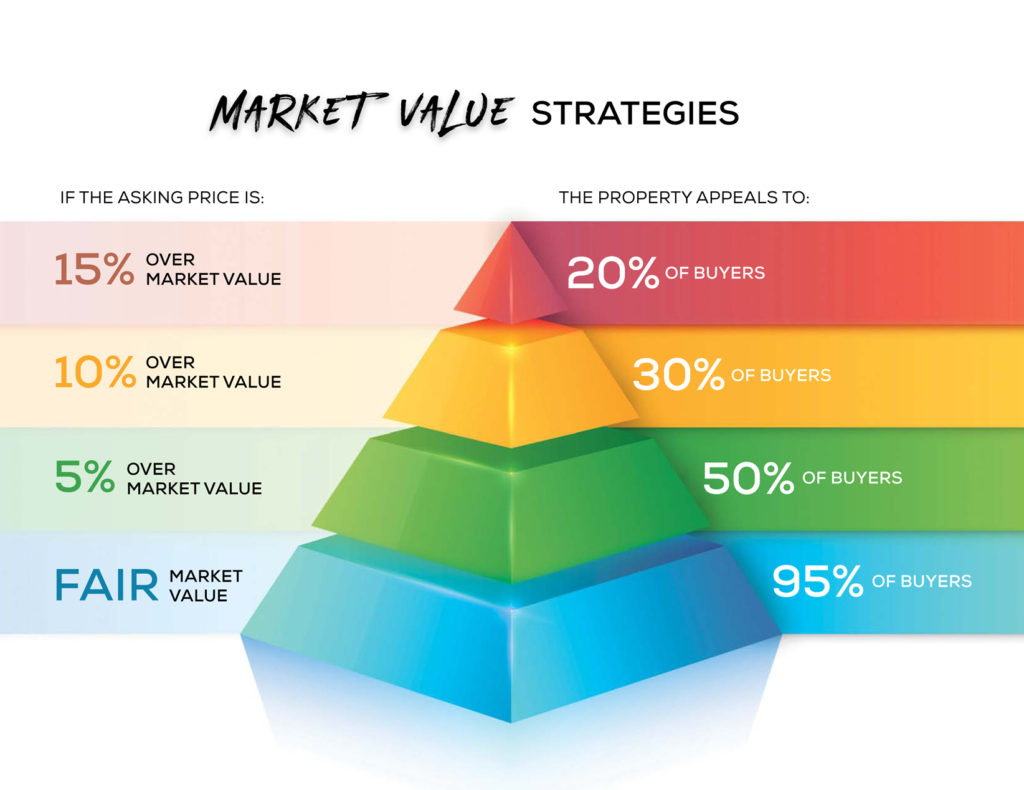 We know Flagstaff.
We use the most accurate methods to price your home.
MARKET KNOWLEDGE.  YOUR NEEDS. CURRENT CONDITIONS.
The right price for your home is not determined by any agent or seller. It's determined by current Flagstaff market conditions and the different types of Flagstaff buyers in the market at the moment. 
We know Flagstaff markets and neighborhoods. We know the types of buyers looking for your particular home and how to connect with them.
We have years of experience working with Flagstaff buyers.  We combine statistics with experience to make sure your home sells for the price you deserve in the time frame you need.
We make your Flagstaff listing SHINE.
PHOTOGRAPHS. 3D WALKTHROUGHS. VIRTUAL TOURS AND VIDEOS.
Today's home buyers are armed with more information than ever. They tell their agents which homes they want to see - and they've already rejected listings with too few or poor quality photos. You know the ones! 
We ensure your listing has professional, top quality high-impact photos, videos and 3D walkthroughs to make a lasting first impression and create a desire to see more.

Homes really do not sell themselves.  We help you clean, stage and declutter, work with our photographer and design our marketing so that your home's specific qualities are featured BEST.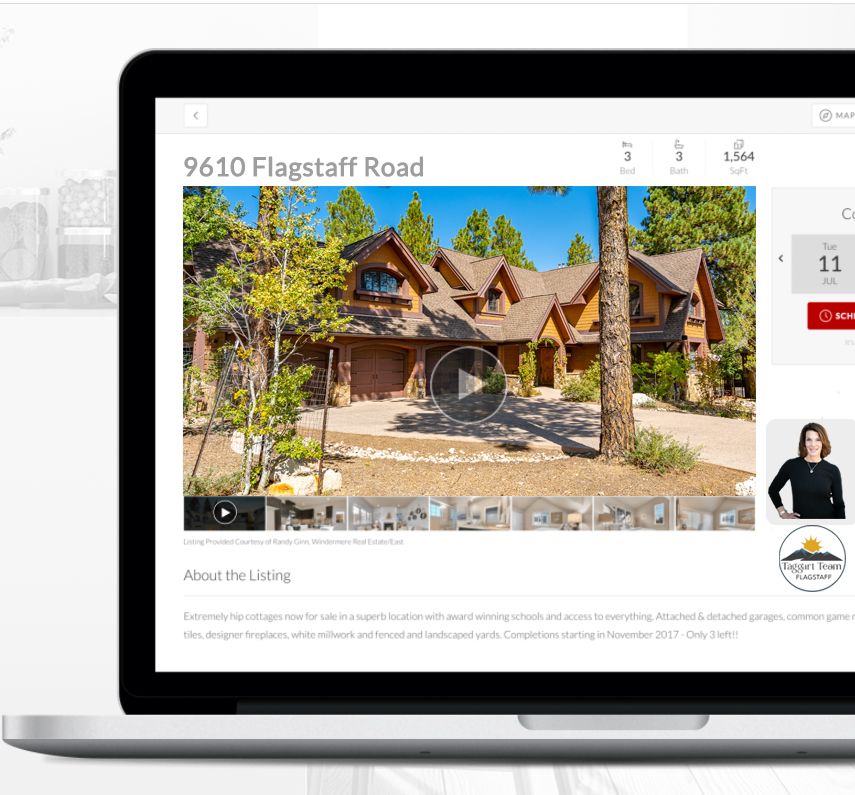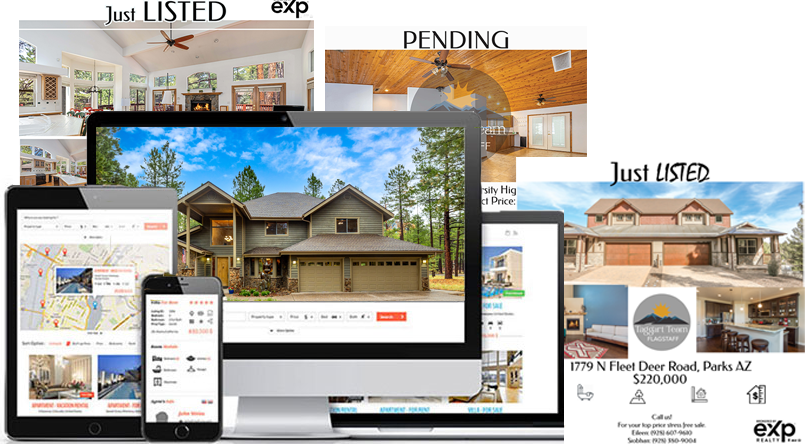 Local & Global. The most far-reaching, effective marketing that reaches Flagstaff Buyers.
CUTTING EDGE INTERNET MARKETING. LOCAL MARKETING. TARGETED SOCIAL MEDIA.
All listings are automatically posted on the big Real Estate sites & Brokerages sites.  That's the easy part.
Whether you own a condo, single-family home, golf property or luxury home, we create targeted marketing to reach the most likely buyers for your home. We have 15 years of experience marketing specifically to Flagstaff buyers.
Marketing Flagstaff homes with proven strategies is our specialty. Ask to see our results.
Targeted Social Media & Google Ads.
INSTAGRAM, FACEBOOK, TIK TOK, TARGETED GOOGLE ADS, REMARKETING, EMAIL BLASTS.
Whether young or old, buyers are online. Everywhere.
While you don't have to understand google ads, geofencing or targeted remarketing, we do.
We hire professional marketing specialists who advertise your home to your  audience.
We achieve fast, predictable, effective results.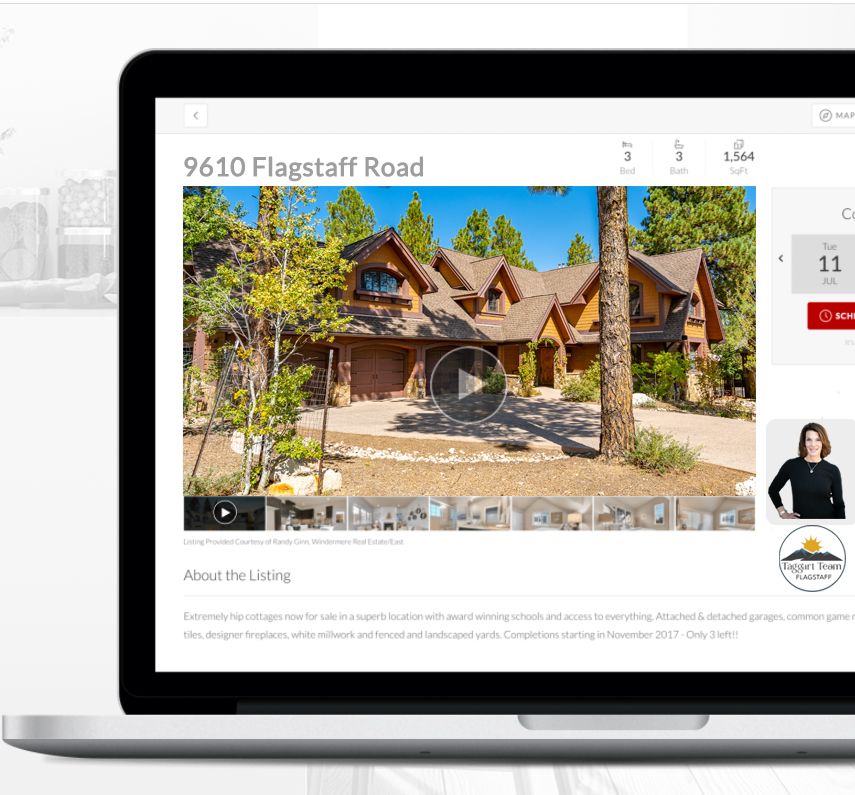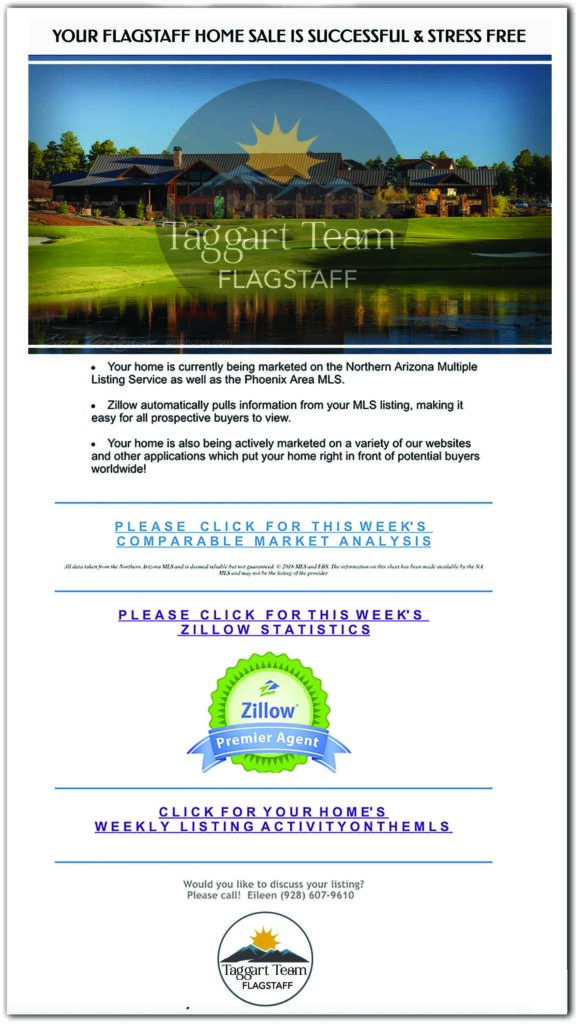 You always know we are working hard to sell your home.
CONSISTENT, MEANINGFUL COMMUNICATION. FEEDBACK. NEIGHBORHOOD DATA. MARKETING REPORTS.
We are engaged with your home's performance. Every showing agent receives a feedback form and/or a text or a call.  We share immediate feedback with you from every showing.  You receive weekly reports that give you an up-to-date CMA of your neighborhood and show your home's performance on Zillow and the MLS.  Our tech tells us how social media is working, and how we can improve.
We monitor buyer feedback, agent feedback and market feedback.
We think. We communicate.  You know we are constantly working to make sure your home is performing best.