Eileen Taggart and the Taggart Team | ExP Realty
Eileen Taggart, Her Dedicated Team and Flagstaff's Innovative, Client-Focused Brokerage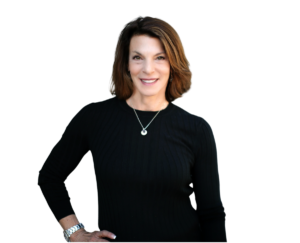 We work hard to ensure your Flagstaff Real Estate experience is successful and stress free.
Thank You For Reading About Eileen & The Taggart Team
We are a small, focused, dedicated team of high energy real estate professionals.
I (Eileen) provide one-on-one personal contact from start to close.
We blend the perfect combination of a personal touch with cutting edge tech
to make your Flagtaff Real Esate experience successful and stress free.
Creative, innovative marketing strategies that ensure maximum reach. Ask!
Negotiating savvy that achieves your best outcome, whether you are buying or selling.
Fast, consistent communication that makes you smile and go WOW.
Concierge style real estate services that take care of every detail from start to close.
A 15 year history of achieving outstanding results for our clients: Experience Counts!
Buyers. Unwavering Attention and Support.
Buyers: Unwavering Attention and Support
* Buyers:   My promise: I, personally provide you unwavering communication, information and support, from first contact, to choosing properties to negotiating your contract to close.  I actually answer my phone and respond to emails -  quickly! 
* As a Flagstaff Top Producing agent through every type of up and down market, I know how to represent your best interests.  There is no guesswork, it's expertise.
Eileen and her team at Exp Realty are always available to represent new clients! We respond quickly!
It's simple. When you trust your real estate agent, you have confidence you are making your best choices and achieving your best results. We earn your trust.

I bought my very home completely sight unseen, during the COVID-19 pandemic, while living in another state. Yes, really! Would I have done this with any other realtor? Zero chance. Eileen is the reason I am moving into my dream house tomorrow. She is truly a rarity, and while she's undeniably one of (if not the most) experienced real estate agents in Flagstaff, she's an even better person, and will go above and beyond to make sure your experience is a good one. I experienced that first hand. At the time I was looking for homes, there wasn't much available. Anything in my price range sold within days. Finally my dream home popped up on the market! Eileen was the very first showing, walked me through the entire house via Facetime, and made me feel comfortable, even putting an offer in from Texas. Did I mention she got me the house, despite other higher offers? There is a reason everyone in town knows and respects Eileen. She's the best, and I recommend her without reservation.
Sellers: A Successful, Top Price Sale
* From our first meeting, we partner with you to understand market values, ready and list your home, then feature your home in Flagstaff's most far reaching and effective real estate marketing. We consistently communicate, making sure you know we are working hard to sell your home.
* Hot market? Cold Market? We've seen it all. Our local expertise and negotiating savvy mean you get your best price and optimal terms.

We felt like we were the top priority for Eileen and her team. She is the most knowledgeable agent in the field. We felt heard throughout our process. While our sale and purchase was not the easiest experience she handled ever challenge with grace and kept us calm the entire time. We felt so lucky to have her on our side. We highly recommend her and her team. You will not go wrong if you choose her to represent you!
RE/MAX Awards (2011-2021)