When a stressful sale is a beautiful full circle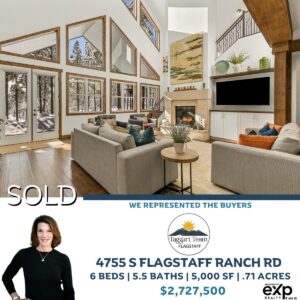 So, a thing happened yesterday.
Actually, it didn't happen yesterday. It started in 2020 when buyers of mine bought a home listed by Jamie. That deal set something in motion that none of us would ever realize was the beginning of a circle that would bring us all back together now.
It's a long story…honestly probably too much for FB, but let's just say that we all found ourselves in a real estate situation that, with our cumulative BILLION years of experience together, could not be predicted or foreseen.
The buyers from 2020 were now buying another of Jamie's listings.
Last week, a little issue was brought to my attention that I figured I could handle easily. But come closing day, my buyers couldn't close. And Jamie's sellers were relying on their close to buy another house!
Let's just say emotions were at all-time highs – moving trucks were waiting. Tensions were high. Crisis mode was activated.
But our relationship and experience working together kicked us into action. We knew there was a solution, we just had to figure it out.
It wasn't about who was right or wrong – it was about our buyers' and sellers' lives.
So, we all flipped into high gear, put on our cooperating, bulletproof outfits, and did everything we could TOGETHER to get this deal done!
Was it God? Was it the Great Unicorn? Or was it simply a product of experienced agents working together?
Well, at the very last minute, we got it done. I'm still somewhat in shock and have no idea how to feel, but I do know I feel grateful.
Working with experienced, local agents is what leads to success stories like this. We know Flagstaff, we know each other, and we are happily able to say we helped two families follow their dreams!
Thankful to have such hardworking, awesome people in my circle, personally and professionally.
P.S. The squirrels were happy that they will have new owners to entertain, too